Thanks for dropping in - as usual here at Dark we're making
Supernova custom build
Feast eyes on a Dark build with pink powdercoat, built with pink Arachnids & bash, custom decals
Scarab in Kawasaki Green
Our custom powdercoat guy continues to blow us away--check out this frame sporting a slightly metallic 'Kawasaki' green, with clear overcoat:
Arachnid Pedals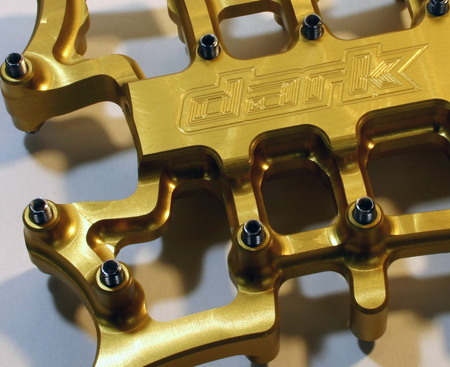 Beautifully CNC machined from aluminum solid bar-stock. You have to see these up close to really appreciate their total awesomeness. Nice and light, insanely grippy, 7 colors to .
Supernova in clear powdercoat


With machining, mitering and tube-forming by Dark, and welding by none other than : behold one of the first painted from a fresh batch of our hardtails, in clear powder coat. Hand-made in Canada, these frames build into awesome do-anything trail rippers.
Replenished Rings


We've finally got a schwack of our 36-tooth bash rings back from anodizing, so now have lots of stock in all 7 colours. Get 'em while they're hot, right .
| | |
| --- | --- |
| | ←what the heck is this? |
Clickless browsing
This sites uses an interface technology where you can browse the entire site, even enter payment and shipping information, etc., and...
never
have to click the mouse or trackpad
once
.
All you have to do is move your pointer over the 'bulge' that slides out, and it will follow the link as if you pressed the button. We think it's better to save your fingers and wrists for feathering those brakes. If you don't like it, well, you can just press the button. You can also turn it .
All Scarab Ride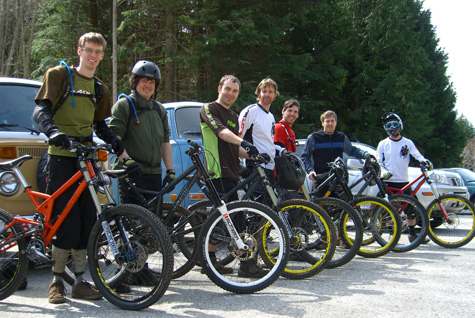 SEVEN dudes with all got together and hit Cypress Mountain here on the North Shore. Beautiful day, dry trails,
no casualties
, and beer and BBQ in the parking lot afterwards.
Tell us what you think
Like something? Hate something? Wish something was different about our products? New product ideas? Visit the page and drop us a line.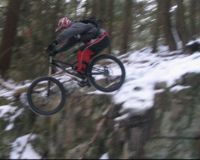 © 2010 Dark Cycles Ltd.

in Canada, offering awe-inspiring bike components and frames that are designed and built to perform, take abuse, and turn heads.